Whether you consider yourself a beginner or a pro, this unique opportunity will elevate your cooking prowess and help you become a "BBQ HERO." Taught by the most highly-skilled and award- winning "pit masters" of the California BBQ Association, you will be guided through the step-by-step process of creating mouthwatering, succulent and unbelievably delicious bbq that will have your friends and neighbors knocking on your door every time you fire up your grill.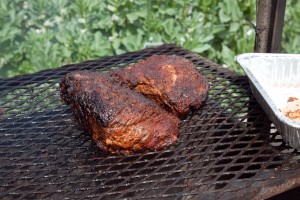 Learn how to dazzle your guests with hot appetizers, sides and entrees prepared by you. Our BBQ master instructors will share the techniques and secrets that helped them become Grand Champions and led to appearances on national TV food shows.
In this class you will learn how to:
Select the perfect cut of meat
Create or perfect rubs, sauces and marinades to enhance the flavor
Techniques for grilling and smoking entrees such as chicken, ribs and Tri-Tip
Prepare out-of-this-world classic side dishes and appetizers to complement your meals, including beans, macaroni and cheese, smoked wings, and a special barbeque treat called ABT's.
And, don't think you will go away hungry as lunch will include every one of these delightfully delicious dishes. Classes are limited, so sign up now and don't miss out on your opportunity to become a "BBQ HERO." SIGN UP HERE The California BBQ Institute is operated by the California BBQ Association which is a non-profit organization.
Class fees will directly benefit children's charities throughout California.

Features list: