The Pit Masters (Listed Alphabetically)
Pit Masters will participate as their schedule permits. For an exact list of instructors for any given class please contact us.
Jerry Aguilar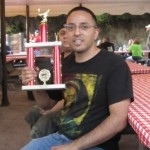 In less than 2 seasons since starting in 2012, Jerry Aguilar has racked up multiple awards which include winning the largest sanctioned BBQ contest in California History, Multiple Grand and Reserve Grand Championships, over 15 Top 5 Overall finishes, over 30 Top 5 category finishes.. Winner of the 2012 California Rookie of the Year title, 1st runner up for California Rib Team of the Year 2012, and the 2012 Fit2Go Tournament Grand Championship.
Sterling Ball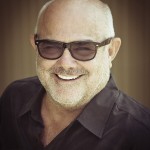 Sterling Ball is the owner of Big Poppa Smokers (BPS) and has become one of the leading internet providers for commercial rubs, sauces, smokers and BBQ accessories.  The Big Poppa Smokers product line of BBQ rubs has been a successful part of the Sam's Club Invitational, Jack Daniels and American Royal championships; BPS won the American Royal Invitational in 2012. Team BPS has also been featured on the hit television series BBQ Pitmasters. BPS is currently ranked 12th in the Kansas City BBQ Association pork shoulder standings.
Kevin Bludso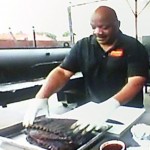 Kevin started learning BBQ since he was nine years old as he spent every summer in Texas learning from his grandmother. After attending Bishop College on a football scholarship, he continued catering BBQ on the side while working at the Department of Corrections. In 2008, he opened his first restaurant, Bludso's BBQ and in 2013, he helped open his second restaurant, Bludso's Bar & Que. He has been featured on Fox, KTLA, ABC, the Food Network's Diners, Drive-Ins and Dives, and will be featured as the BBQ consultant on an upcoming episode of Bar Rescue.
Todd Carpenter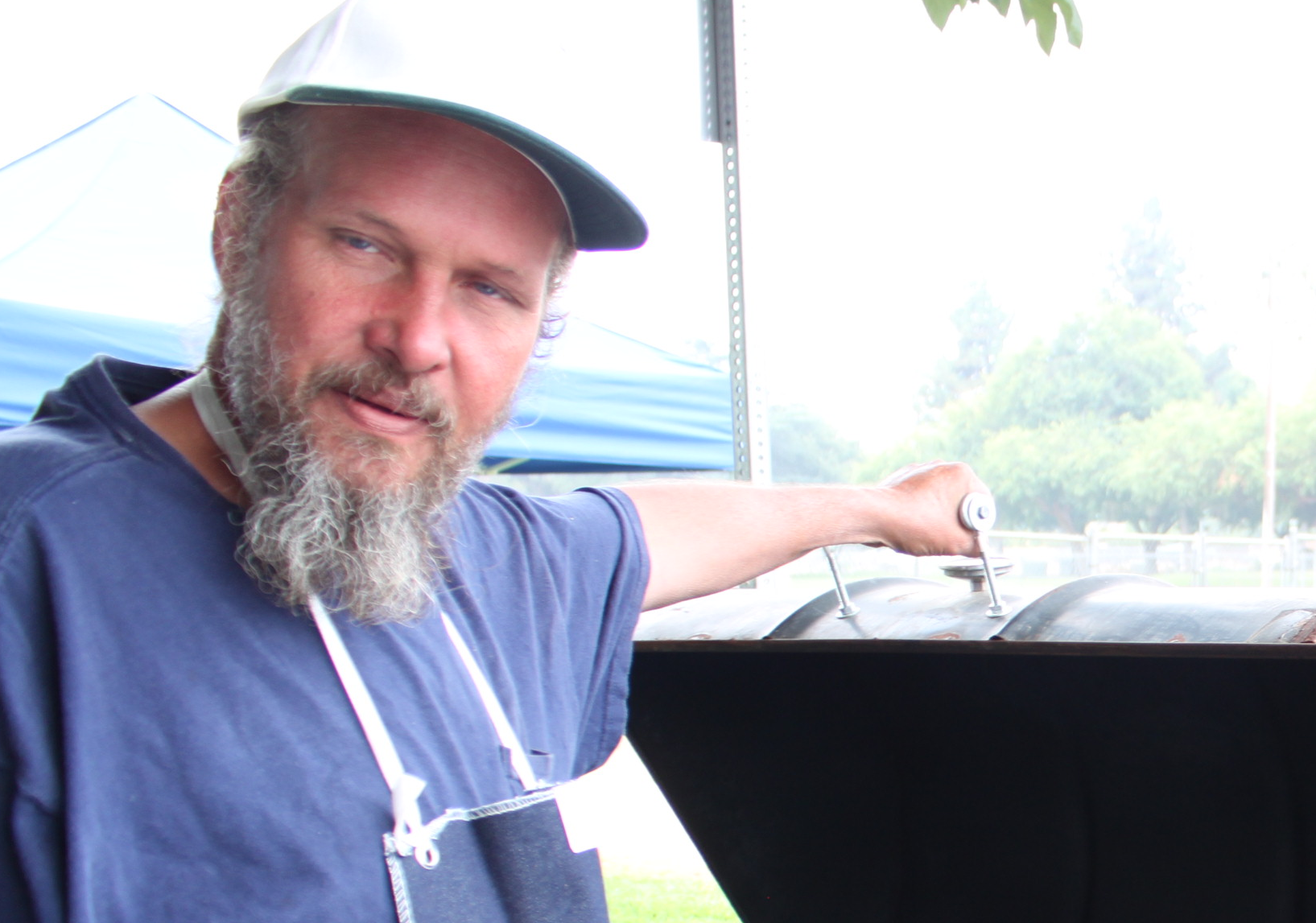 Todd is the Pitmaster of All About The Q, and along with his wife Beverly, they make up the team All About The Q. 2014 may be their Rookie season on the BBQ circuit, but Todd is no stranger to competitive cooking, having entered his first contest while in the third grade, specializing in deserts. Being born and raised in West Texas, beef is in his blood and cooking is a passion. Todd and Beverly are both KCBS Certified BBQ Judges and spent a year in that role before becoming competitors, where they have had good results in the Backyard division, and are hoping to carry that on in their pro career. He is also an active CBBQA member, serving on both our website committee as well as a moderator for the CBBQA forums.
Matt Dalton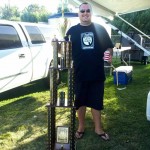 Matt is the head cook and pit master for Left Coast BBQ (LCQ).  LCQ is the past 2010 Rookie of the Year Team and the 2012 Team of the Year for the California BBQ Association.  LCQ is currently ranked 6th in the country and with eight Grand Championships during this competition season;  LCQ has received an automatic invite to the Jack Daniels BBQ championship.
Donna Fong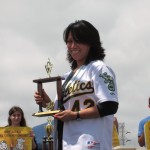 Butcher's Daughter BBQ is a one-woman team, headed by Donna Fong, and based in Alameda, CA. As a CBJ since 2004, she combines her passion for BBQ with knowledge of slaughtering, butchering and meat processing into a unified culinary experience.
Her father, Donald Fong, who has owned Don's Meats in Oakland, CA for forty years, continues to be a strong influence in how she approaches the fundamentals of meat. During her 2011 rookie year, Donna traveled to competitions and events in her Toyota Avalon, packing everything she needed to cook four meats, including her two 18.5 inch WSMs. By the end of her rookie year, all four meats were cooked on a single WSM. For 2011, Donna ranked 6th in the California 2011 TOY race, third in the rookie race and first in the national Rancher's Reserve race. She is currently ranked 1st in California for 2012. During "business hours", Donna supports her CBJ-turned-Pitmaster habit by working as a molecular biologist at a Bay Area biotech company. She is a single Mom of a 8 year old competitive Kid's Q'n daughter, and an avid Oakland Athletic's fan.
Steph Franklin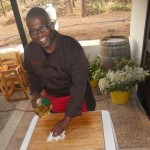 Steph is an award winning BBQ pit master and owner of Simply Marvelous BBQ spices and catering company.   During the latter part of October 2012 season, Simply Marvelous BBQ began to take it to the next level competitively winning his first Grand championship.  Since that time Simply Marvelous BBQ has received two additional Grand Championships and two Reserve championships.
Ric Gilbert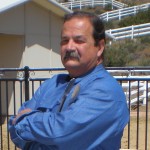 Born from the "primordial ooze" of half used bottles of bbq sauce, spice rubs and blue smoke, Ric Gilbert knew at an early age he was destined to do one thing:  bbq.  This early awareness was supplanted by an urge to play with fire and food, resulting in various epic failures.
Undaunted, Ric pressed forward and has amassed over fifty cooking awards including:  a California Grand Championship, California Team-of-the Year for Chicken in 2009, and multiple People's Choice awards. Ric won 14th place in ribs out of a field of 500 at the 2009 American Royal; commonly referred to as the "World's Series of BBQ;" was the winner of the Iron Chef BBQ competition in Lodi;  and, along with Ryan Pang, is the current Champion of the Bay Area BBQ Throw Down.  Ric has appeared on or contributed to local and network television shows including Good Morning Sacramento, The Cooking Channel, The food Network and is featured in an episode of Mythbusters.
Ric was inducted into the California BBQ Association Hall of Fame in 2009.
Bryan Rice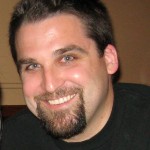 Bryan is the keel of the Twisted Brisket BBQ Team and like a mad scientist concocts, twists, and blends the art and the science in making our products what they are.  Forming a family team allows for cheers, jeers and tears, and is 'all in' for the hard work, the fun and the rewards of this hobby on steroids.  Competing with two brothers and a Dad can be a challenge, but he's always up for a good ribbing.
Rob Rice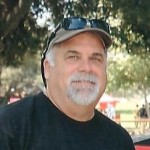 Rob is the founding Pitmaster of Twisted Brisket BBQ.  The team isn't about title's but somebody has to be there to take the blame.  Being an avid backyard barbeque cook and watching two full seasons of BBQ Pitmasters the Twisted Brisket BBQ team was born and ready to rock everyone's world…TV makes everything look so easy, right?
2013 was our first year competing as a Team and we had a few great successes and many learning opportunities.   Both students and teachers of the craft, we have built a great following in a very short time, people have lined up for over an hour to get a taste of what we think is pretty darn good BBQ.
Harry Soo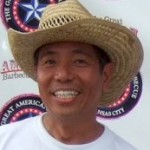 Slap Yo Daddy BBQ is the love child of TLC's BBQ Pitmasters Head Cook Harry Soo. Preparing a bucket list of wishes to do before kicking the bucket, he started competing in 2008. And the rest, as they say, is history.
Slap Yo Daddy BBQ, one of the top-ranked Kansas City BBQ Society teams in America, was chosen among over 5,000 professional teams to appear on TLC's BBQ Pitmasters Season One. In the Season Finale, SYD stunned the nation by defeating all the teams in the show including two BBQ World Champions in the winner-take-all Rib Throwdown in Texas. Awarded California Team of the Year 2010 & 2011; Arizona Team of the Year 2010 and 2011; 2010 Grand Champion in Langley, Canada; 2010 3rd ranked Kansas City BBQ Society (KCBS) team in the nation; 1st KCBS Ranchers Reserve Brisket Cup 2010; 1st KCBS Ranchers Reserve Beef Cup 2011; winner of 20+ Grand Championships including a history making 1st place in all four meat categories in the 2009 Way Out West BBQ Championship has proven this BBQ team knows their stuff.
He's received many awards including Reserve Grand Champion in Kansas City in 2009 amid 162 of the best teams in the nation at the Great American BBQ and 50+ first place finishes in various categories and countless 2nd, and 3rd place finishes. Clearly, Slap Yo Daddy BBQ are masters at the grill, so you'll just have to check Harry out for yourself at the http://californiabbqinstitute.com/
Andy Soto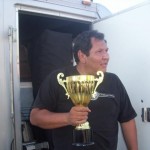 Andy is the one-man-cook of Master of Disaster who began competitively cooking in 2007. During his years on the circuit, he has earned an invite to the Jack Daniel's World Championship Invitational and the American Royal Invitational. You can often see the veteran pit master under his Simple Green canopy or walking around talking to all the teams, new and old. In 2012, he was presented the Brent Walton Award, an award given to CBBQA members who personify the very best of what the CBBQA stands for – service, competition, and education.
Chris Visconti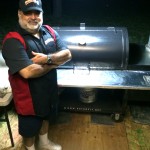 Chris "Bear" Visconti is the Pit Master of Bear's-B-Q, a competitive BBQ team based out of Southern California. His passion for smoking/grilling started over 30 years ago as a backyard BBQ enthusiast. Chris is a KCBS certified BBQ competition judge and his other related experiences/interests include gourmet cooking, sausage making and baking breads and pastries. Bear's-B-Q has been competing on the KCBS contest circuit since 2013.
Steve Wilson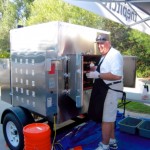 Steve is the Pitmaster for The Pit Crew BBQ of SoCal. The Pit Crew started competing in 2011 and has four Grand Championships and three Reserve Grand Championships plus multiple category awards, including perfect scores at the 2012 Dana Point BBQ Championship and 2013 Lancaster Cowboy Up Rodeo. TPCBBQ has had a very successful end of the year in 2013, moving up to # 4 in California in overall points and top 40 in the Nation. On November 2, 2013 The Pit Crew BBQ of SoCal won the Grand Championship at the prestigious USA BBQ Championship in Laughlin, Nevada at Don Laughlin's Riverside Resort where they won a 2014 Chevy Camaro SS.
Features list: